We're kicking off a new feature here at Asia 24/7! Every month I'll be coming to you with a list of my favourite and not so favourite things from the past 30 days, be it songs, dramas, K-products, food, and more. Check out my first list of favs and fails from the month of August 2016 below!

Lifted by CL
We've been waiting for over a year for "Lifted" the album, but I suppose it's so sort of a win to get "Lifted" this single from CL this month, and actually it is her best US/solo effort thus far. As I've said, it was completely busy and trying to be a lot of different things, but it is still a bop that I groove to just about every day.
For You ft. 크러쉬 (Crush) & Punchnello by Penomeco
Thank goodness to the Kpop gods that I clicked this song when I saw it pop up in my suggested videos on Youtube. This song is probably my most played this month. It's very on trend with the whole R&B, trap sound and gives me Bryson Tiller "Don't" vibes and I love it. If the name Penomeco sounds familiar you may know him as the artist that featured for Zico's "Yes or No."
On my quest to find more bangers by Penomeco, I stumbled upon Seoul Vibes a site that "curates and interprets the finest work of Korean Hip Hop, R&B, Soul, Drum & Bass, Lounge, and more." They have lead me to a whole slew of slow jams, baby making grooves, and K-R&B gold that my ears had yet to blessed by.
The Good Wife
Korea's adaptation of U.S drama The Good Wife actually ended this month, but like the original series I didn't catch the hype when it first started. However, as I found myself with gaps in K-Drama binge list, I decided to give this show a try.
So far so great! There are a lot of actors who I am a big fan of so the acting is great and natural, especially Nana who, as an idol whom I have an admitted bias against when it comes to acting, surprised me. Hopefully it stays in my favs when I finish it.
Wanted
Okay, it pains me to put this drama under the category of fails because right up until the last episode I was getting my entire life.
My biggest pet peeve about K-Dramas are bad endings, and when the ending isn't as well done as the rest of the drama it ruins it for me, which is what happened with Wanted. I would still suggest it because it is suspenseful, the acting is great, and there were some real jaw droppers, but I just wish that rather than trying to leave the ending open and up for interpretation (which they failed at), the writers just gave us an actual conclusion and were clear on what happened to the murderer.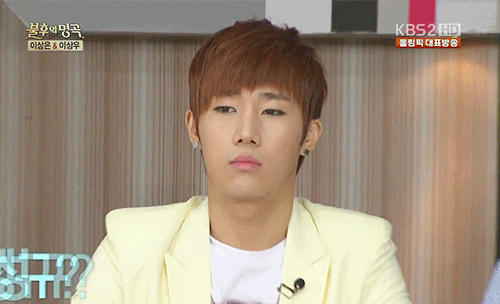 Age Of Youth
Age of Youth is a TVN produced drama starring Han Ye Ri as Yoon Jin Myung, Han Seung Yeon (formerly of Kara) as Jung Ye Eun, Park Eun Bin as Song Ji Won, Ryu Hwa Young (formerly of T-ara) as Kang Yi Na, and Park Hye Soo as Yoo Eun Jae, and is about five college-aged girls living together in a boarding house.
Age of Youth started out as my favourite drama in a long time, but quickly took a weird and rushed turn for the worse! I cannot remember the last time I've been this let down by a show's ending. The acting in this drama, with the exception of a few awkward scenes, was actually really good and I highly enjoyed it, however it did a bad job drawing a conclusion to all the stories we started with.
**SPOILER ALERT**
Watching each character and the overall friendship between the girls develop throughout the 12 episodes was the best part of this drama but unfortunately, we were left with way more questions then answers. We never found out the mystery of the old roommate. Whether Eun Jae actaully was responsible for killing her father and the pressure of that was never resolved but rather transferred to Song sunbae. Ye Eun's character had zero character development and we left her exactly the way we found her, in denial of her issues and suffering from severe self-esteem issues but by the end we add severe trauma that she doesn't seem to want to work to try get over. While Yi Na's character had her storyline and inner conflicts wrapped up nicely, the show started a new storyline for her by revealing her longtime friend is possibly in love with her in the last three or four episodes, then completly refused to address that in the end. Also, her relationship with Oh Jong Kyu was never clearly defined. Yoon sunbae, while she seems to have her family life cleared up for the most part, the love line we were introduced to her with was never resolved. Even Park Jae Wan was confused about their relationship. Lastly, Song never got a man, she never experienced love of any kind. But since the writers decided to sum her character up as liar who's words we can't really trust, we don't really know if it's true she gets no interest from men or if what she says happens on her dates is true.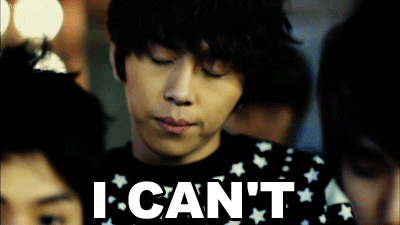 What were you favourite and not so favourite things in August? Share them with us in the comments or social media!