It's March! Which means winter is nearing it's end and spring is on it's way, but here at Asia 24/7, March means it's time for our annual bloodbath that is MARCH MADNESS!! This year we are engaging in a battle to find social media's finest! For three weeks you can duke it out by voting in out polls to pick the K-Celeb(s) who have blessed your timelines most!
We organized a group of K-Entertainments eight (instead of our usual sixteen) most unique and standout social media users, then selected their names at random to face off in Round 1! Meet our contestants and cast your votes below, and be sure to keep those votes coming!
POLLS CLOSE MARCH 17TH!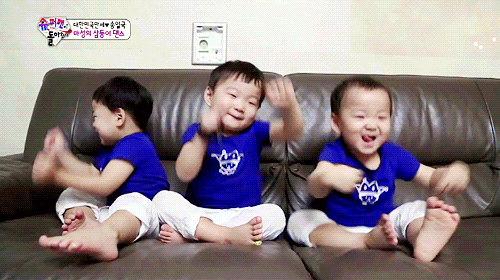 Song Il Kook and his adorable triplets have shamed all your biases with their Instagram account! After only ONE week, this super family gained 1 million followers! If that is not Social Media Guru status then, we don't know what is!
Jae of JYP rookie group, Day6, burst onto the social media scene and instantly made a name for himself on Twitter with his hilarious tweets and even funnier and lengthy hashtag game.
Amber has been known for her originality since the day she debuted, and has stayed true to herself through her social media presence. She was the first idol to jump on the SnapChat train, and is the only one to host her own Youtube channel, with friend Scott. And, clearly real recognize real 'cause she is friends with just about everyone in the industry.
Jackson of Got7 is a standout in his group AND the Kpop industry for his 4D personality, but he also stands out among idols on social media for the extra lengths he takes to be inclusive to all his fans. He is the only idol that Instagrams in four languages! Dedication.
No one will ever forget where they were when after years of begging and pleading, T.O.P joined social media! Now, we always knew he was a weird one, but after joining Instagram he has really let his weird/special flag fly. If he isn't posting about furniture and art he is spamming our feeds with penis vases, animal anuses, and other spurts of weirdness.
Leader of Epik High and Superman, Tablo brings the funny and the inspirational to our social media feeds! If he isn't filling us in on the going ons at his label HIGHERGRND, or giving us a peep into his and his groupmates' lives on Instagram, he is treating us to funny Q&As on Twitter or giving us all the laughs on SnapChat. You can also catch him being a proud papa on his daughter, Haru's, Instagram!
There isn't a better nominee for King of social media than G-Dragon with his 8.1 million Instagram followers and 5.4 million Twitter follower! When G-Dragon isn't blessing us with all sorts of behind-the-scenes goodies for Big Bang and all the fashion events he graces with his presence, he's hitting us with artsy fartsy realness.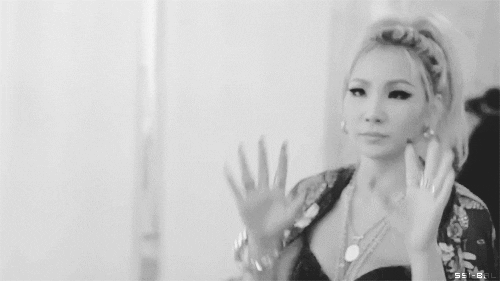 2ne1 leader, CL is our self proclaimed Internet Mom, and an unofficial queen of selfies. The Baddest Female uses her Instagram to take her followers with her has she hob nobs with the baddest of Hollywood! That's not bad meaning bad but bad meaning good, you know.
Keep your votes coming, polls close on March 17th and Round 2 begins on March 18th!
Follow us on Facebook, Twitter, Tumblr, Instagram, and Google+