2016 is already shaping up to be a pretty good year for international fans in terms of concerts. With Infinite headed on an ACTUAL world tour, and EXO coming to the U.S for the first time…ever, I think its safe to say we can expect more concerts in the West and less dollars in our pockets. Now that I have a few Kpop concerts under my belt and am a bit wiser it's time for me to pay it forward to my Kpop community with some advice on attending and surviving a Kpop concert (or any concert for that matter).
DO NOT BUY STANDING SEATS!
Okay, maybe once just for experience sake, but once you've experienced the pit, there is no need to do it again. It is hot, and squished, and fans are not the nicest people (borderline violent) when they are in those condition. Instead, try to get the seats closest to the stage, then your legs won't be killing you at the end of the night and you still will have gotten to see your favourite group up close.
Don't Listen To The Music
It sounds weird, but I have learned that it sort of takes the hype out of the concert, when you go on on a 24 hour bender of just listening to the group or artist's music in preparation for their concert. The longer you can go without listening to their music before the big day, the better the whole experience will be.
Dress Comfortably, Not Like You're Auditioning
I can't tell you how many times I've gone to a Kpop concert and girls (and sometimes guys) show up dressed like they are headed to the club. Even on freezing nights girls are wearing super mini skirts/shorts, and 5 inch heels EVEN when they have tickets for the pit. I doubt the group/artist will see you among the sea of fans, and at the end of the night you'll be the one with sore feet and the beginning stages of frostbite.
Bring Only The Bare Necessities
Here is another huge mistake I've made, OVER PACKING. I am always the one to bring an extra large bottle of water, a sweater, lip gloss, and all that extra unnecessary stuff. All that plus my phone, iPod, wallet, and charger, really pack on the pounds that I carry on my back and shoulders, and at the end of the night it does nothing but put me in a world of pain. Here's what you should do:
1. Simply enough, check the weather before hand and dress appropriately for it.
2. Buy water and food on the way to the venue and get hydrated and fed before arriving because the venue most likely doesn't let you bring outside food and drinks in, PLUS food is SUPER overpriced inside.
3. Lastly, all you really need is cash and/or a Metrocard, your phone, and it's charger and/or charging bank so that you can get home safely.
No Need To Camp Out
For my last bit of advice I say, don't camp. Unless your standing in the pit (even though I advise against it, someone has to) you really don't need to be camping out hours before. If you have seats, they aren't going anywhere, so just role up 15 minutes (maybe 30) before start time to give the line time to get shorter, grab your seat and enjoy yourself.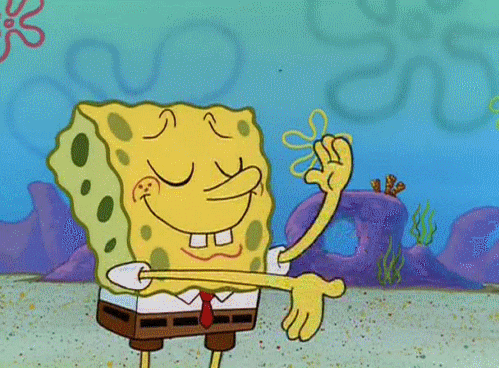 So there you have it. All the advice I have to give on getting through a Kpop concert unscathed. Take it, go forth and enjoy!
Got any bonus tips for your fellow concert goers? Share them in the comments below!
Follow us on Facebook, Twitter, Tumblr, Instagram, and Google+