Back in August, SHINee's maknae, Taemin made his solo debut with the release of his first mini-album. It included tracks by labelmate Changmin of TVXQ ("ACE") and bandmate, Jonghyun of SHINee ("Pretty Boy" ft. Kai of EXO-K).
The first track on the album is "Ace," a good song, with a very nice flow, a strong dance routine, and fluid lyrics. DBSK's Changmin showed surprisingly good writing skills, while Taemin successfully brought this ballad to life.
Title song "Danger" doesn't miss a beat, and gets right to the point of Taemin's solo career. Dance. And, what's a Kpop dance number without a nod to Michael Jackson. This song was good old fashioned easy listening.
The rest of the album is made up of pretty basic, and enjoyable dance numbers that range from pop to more of R&B. Taking a bit of sharp turn stylistically with "Experience" and heading back to business with"Pretty Boy," which feature's Taemin's bestie, Kai of EXO. A song that proves a good bromance is the foundation of an even better song. These two were just meant to do a song together. Plus, shout to my boo Jonghyun, who showed off amazing songwriter skills with this track. (Just throwing that in there.)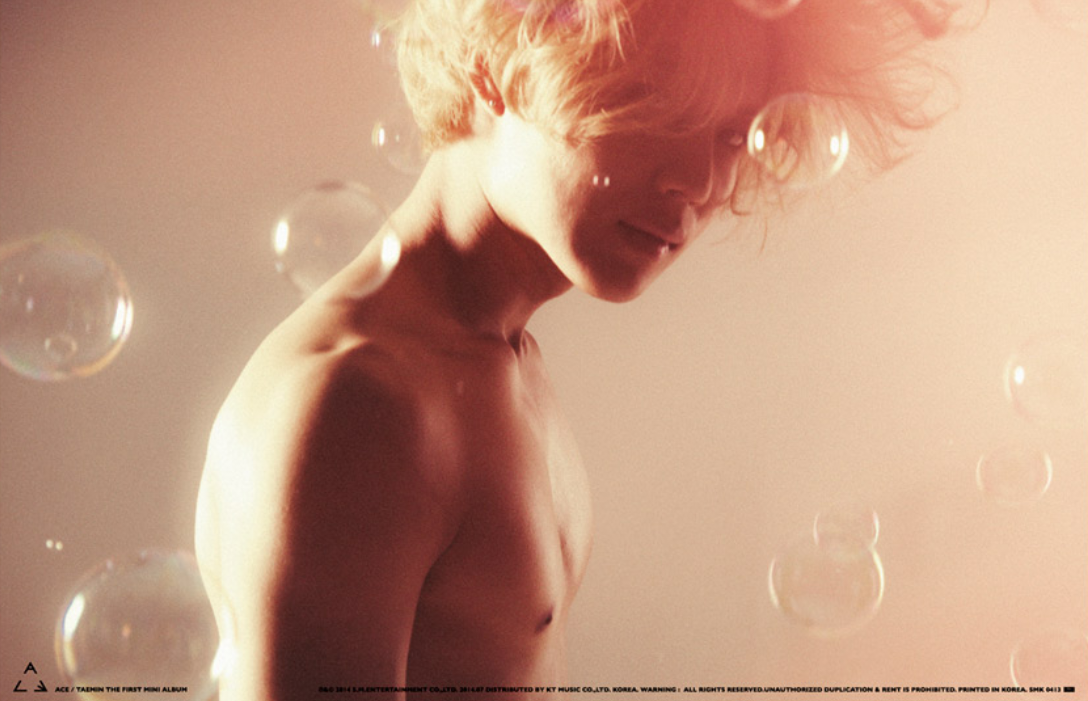 | | |
| --- | --- |
| Track | Score |
| Ace | 1/1 |
| 괴도 (Danger) | 1/1 |
| Experience | .25/1 |
| Pretty Boy ft. 카이 (Kai) | 1/1 |
| 거절할게 (Wicked) | .75/1 |
| 소나타 (Play Me) | .75/1 |
|       Total: | 4/5 |